Facebook vs. Company Website
Many small business owners think that having a Facebook page, alone, is sufficient to promote their small businesses. Not so! Facebook should be only a part of a business' online marketing strategy. A more comprehensive online strategy is necessary and that translates specifically into having your own quality website. Consider it a "home base" or hub to properly showcase your company's brand and to interact and educate potential clients 24 hours a day.
Total Control
One of the greatest aspects of a business's website is that the business owner is in total control of content and the look of its brand. You, as the business owner, are secure in knowing that YOU determine not only the content (knowledge base about services/products, blog posts, videos, etc.), but also the SEO and resulting analytics data, allowing or disallowing the positive or negative posts, the design layout/look and feel of the website, the uniqueness of your own website, and if and when there will be any changes to the website. In the past, usability has been an issue with not only Facebook but also Snapchat and the adoption and retention rate has dropped significantly.
Facebook Numbers Drop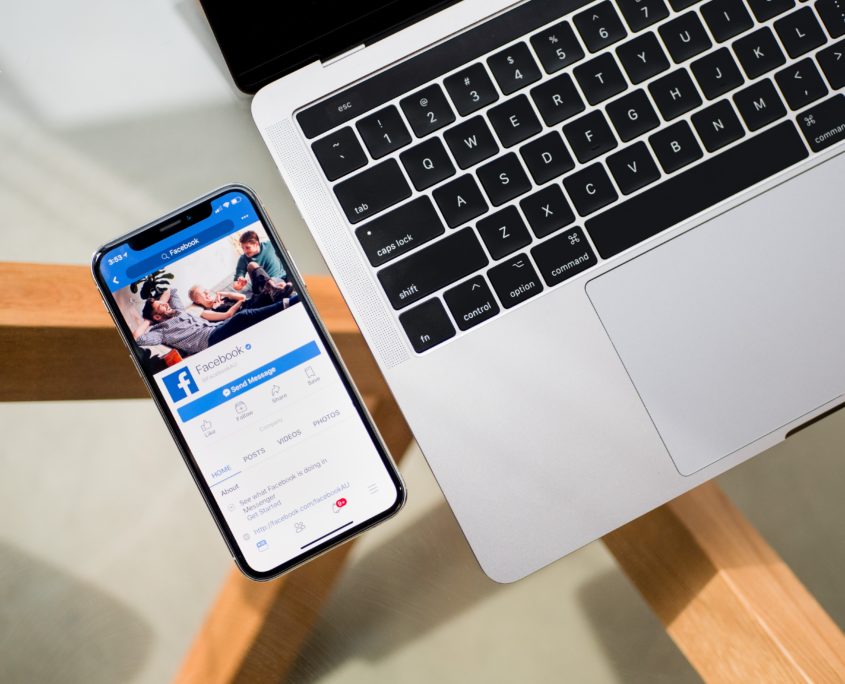 In February, 2018, Facebook user numbers dropped for the first time in history. This downward trend continued, and even accelerated after the Facebook whistleblower released information in March 2018 regarding the Facebook scandal "Data Breach." This data mining scandal on the part of Cambridge Analytica affected over 50 million profiles and had actually begun in 2015. Within a week Facebook admits to collecting call history and SMS data from Android devices as well, another blatant disregard for user privacy. Recently, great numbers of FaceBook users have deleted their accounts. This seems like a replay from Myspace, the largest social networking site in the world from 2004 to 2009 that had a data breach in approximately 2008 which contributed to its ultimate demise. Even Elon Musk the owner of Tesla and SpaceX urged his followers to delete their Facebook accounts as he did for both of his companies. Plus, Apple co-founder Steve Wozniak says he's quitting Facebook.
Facebook's Limited Reach
Businesses who post on Facebook (up to 80% of all small business owners) have noticed a decline in organic reach (also see Facebook Algorithm change) and have been forced to pay for ads to continue to hit the numbers they once reached. In contrast, as of the writing of this article, Google now processes over 40,000 search queries every second, on average. According to CNN, there are 83 million fake profiles or duplicate profiles on Facebook, and may be a way for Facebook to inflate its numbers for the stockholders or to simply continue to look like the dominant player in the industry in order to continue to sell paid ads to people looking to market on their walled garden.
Websites are no longer price prohibitive
The cost of a quality website has dropped significantly over the years. Granted, low-end brochureware websites like Wix & SquareSpace want you to believe that they will be everything you need to help your company succeed online, but every quality local website designer/marketer knows otherwise. With fast low-cost website hosting, and free SSLs, along with the ability to have online stores that are 100% PCI compliant and able to set up in a week, the day of business on Facebook may be coming to a close.
Diversification
Just like banking and investing, diversification of your online portfolio is even more important for small businesses. We understand that the average business owner doesn't have the time or resources or even the skillset to create a website. That is when outsourcing that work to a quality website design company becomes apparent. Any company like Big Ten Web Design, or even local competitors like The Running Robots or Creative Canvas Web, will do the heavy lifting of website setup and ongoing security maintenance while giving you access to a drag and drop user-friendly-based platform built on WordPress.org. After all, a website is an investment in your company's future and often the return on investment is well over 100 fold.